Introducing Quanscient Allsolve - the fastest multiphysics solver on the market
Last week, on 24 October, we officially launched our software named Quanscient Allsolve.

This article will give you an overview of the key features and highlight the benefits from different perspectives.
Stop waiting for simulations to run
Quanscient Allsolve is fully cloud-native. Everything is solved in the cloud, and the software is entirely browser-based.

This means you can run supercomputer-level simulations on your laptop, wherever you are. We have even solved simulations on iPads.

Another benefit from the cloud is that when coupled with our algorithms, we can scale the simulations to an unforeseen extent making it possible to run 10 times more complex simulations 10 times faster.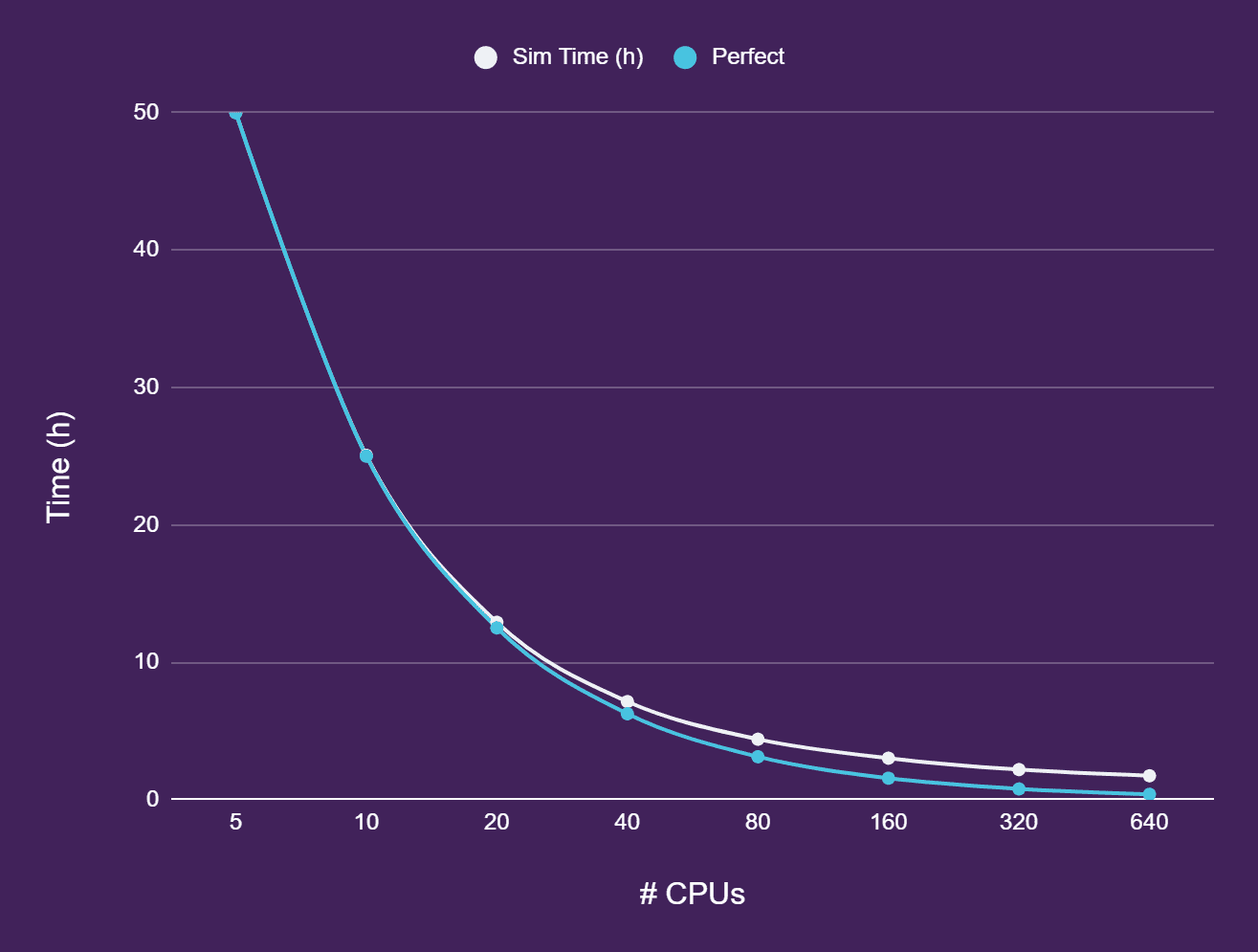 Superconductor AC loss simulation: Five filaments embedded in a copper matrix (nonlinear, transient simulation with 1.4 million degrees of freedom)
In the picture above, we ran a transient superconductor AC loss simulation with 1.4 million unknowns in 1 hour and 45 minutes.

This is over a hundred times faster than our competitor's software, where the same problem was run on a 96-core HPC for eight days.

Imagine what a speedup like this can do to the effectiveness of your workflow: instead of waiting for a week and hoping the simulation works, it finishes before your lunchtime.
No need for simplified models
With the immense amount of memory provided by the cloud, we can use the exact models of your design without resorting to simplified models.

Computing power will never be the bottleneck.

More accurate models yield more accurate results, which, at best, lets you skip entire cycles of iterations, not only saving money and resources but also allowing you to bring your product to the market months or even years faster.

What about meshing? For complex models, that's often a big problem.

Our meshing algorithm is extremely capable, and we can automatically mesh even highly complex models. Quanscient Allsolve also supports importing existing mesh files directly.
Simultaneous variations and sharing your work
With Quanscient Allsolve, you can run as many simulations as you like on the same model simultaneously.

We make it possible to test with different parameters and run as many simulations as needed to find the optimal design faster.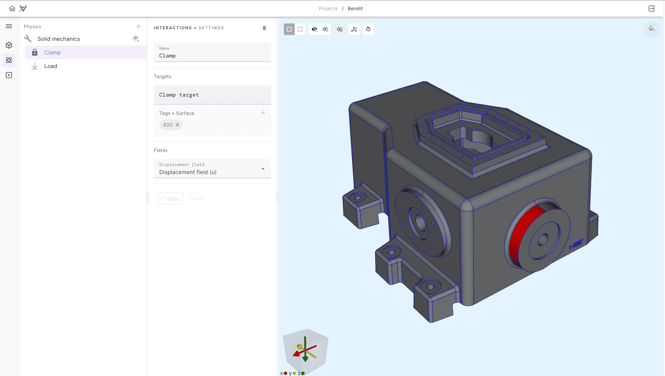 Screenshot of our new and improved GUI.
Another thing we are proud of is how easy it is to share your work: whether to make changes or just to take a look, sharing simulations is as easy as sharing a link.

Furthermore, with the pay-as-you-simulate model, per-user licenses are not an issue to even think about.
No upfront license costs
Expensive upfront license fees are no more. As we already mentioned above, you pay only for what you simulate.

You can go as heavy as you want with the computations, but if you are only looking for a flexible and cost-efficient solution to do some light work, we can suit your need perfectly.

Furthermore, if you are looking to run multiple simulations in parallel or just need another set of eyes to take a look at your work, licenses are not an obstacle.
What now?
We are officially launched, but the work doesn't stop—quite the opposite.

There are a thousand features we want to include to make simulating even more efficient and genuinely a seamless part of the whole R&D workflow.

There are close to a hundred new things we are working on at any given moment.

We have a vision of what the future of R&D can be, and this is just the beginning.

At this point, we would like to thank everyone for supporting us in getting this far, from our investors to each individual LinkedIn follower and blog reader.
Book a demo
We value early adaptors, and that's why we want to reward anyone brave enough to take a step into the new.

We know that even the thought of onboarding a team to an entirely new simulation platform can be frightening.

That's why we want to invite you for a risk-free, zero-commitment opportunity to come and see what all the hype is about.

Indeed, we want to offer you a personal demo where we take you through the workflow all the way from importing the designs and defining the physics to actually running the simulation and visualizing the results.

No sales pitches: just a powerful demo of the fastest multiphysics solver on the market.

You can book a time for a 30-minute demo session here.

If you like what you see, we would be more than happy to provide you with credentials and up to 500 CPU hours to play around at your own pace - you even have the option of a free workshop with our experts to get started.

Again, a 100% free trial with no credit cards; not even a single download required.

Sounds fair?